Bellevue Oral and Maxillofacial Surgery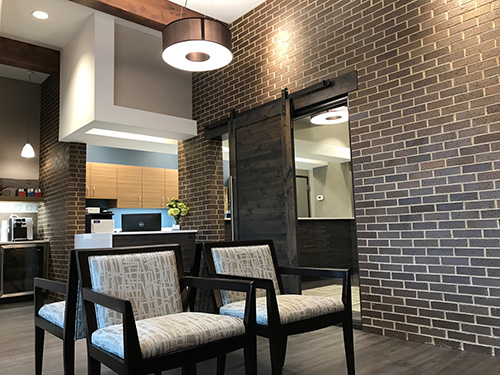 If you are looking for a highly trained and experienced oral surgeon in Bellevue, you have come to the right place. At our practice, you will receive the highest quality care. Our office uses the latest state-of-the-art equipment and cutting edge technology and we uphold the strictest sterilization techniques. We know that many people may feel anxious about coming to the oral surgeon, so it is our goal to make your visit with us as pain and anxiety free as possible. We view it as our mission to educate our patients about all of their oral health care options and to help guide them to choose a treatment plan that is most suitable and appropriate for their needs.
Scheduling Appointments
To make an appointment, simply call us or click here to Request an Appointment online.
Appointment Cancellation Policy Agreement
Bellevue Oral and Maxillofacial Surgery is committed to providing all of our patients with exceptional care. When a patient cancels without giving enough notice, they prevent another patient from being seen.
Please call us at (402) 933-9009 by 2:00 p.m. on the day prior to your scheduled appointment to notify us of any changes or cancellations. To cancel a Monday appointment, please call our office by 2:00 p.m. on Friday. If prior notification is not given, you will be charged $70.00 for a missed consultation appointment, or 10% of a total procedure charge for a missed surgical appointment.
Payment Options
We accept many forms of payment, including credit cards, cash, and personal checks, as well as offer financing for your convenience. We accept many insurance plans. To find out if we accept your plan, please call our office. In the event a check is returned due to insufficient funds, a service charge of $35.00 will be assessed to the account.


Convenient Location
Our office is located at 1004 Lincoln Road, Suite 102, Bellevue, NE 68005. Please enter your zip code or city, state below for door-to-door directions.
Office Hours
Monday: 8:00 am – 4:30 pm
Tuesday: 8:00 am – 4:30 pm
Wednesday: 8:00 am – 4:30 pm
Thursday: 8:00 am – 4:30 pm
Friday: 8:00 am – 2:30 pm